Involvement
Wednesday, July 19, 2006
It's amazing how much can be accomplished in one drunken night. This past Saturday, I went to my favorite dive bar to watch Jay's band play, and I had a great night. I made some new friends, one of whom is a hairdresser
and
a sideshow freak. Guess who I'm calling next time I need a trim.
I also got to emcee part of the evening, which brought about a whole new can of worms. See, every Saturday night is
Punk Rock Night
at this venue. There are 3 people involved in booking the bands, making sure everybody gets paid, emceeing, etc. One of these people, Blue, is getting ready to move to Texas shortly. The guy who started Punk Rock Night, Che, is the person who was supposed to be emceeing Saturday, but he asked me to keep an eye on things while he ran his girlfriend home. He also asked me if I would like to take a more official position with Punk Rock Night.
Personally, I would love to. The problem comes in when it comes to Jay. How can I be in charge of booking, yet still treat his band impartially? It puts me in a bit of a moral dilemma. I think I'm going to end up doing it though.
I've also been trying my hand at a little bit of graphic design lately, nothing fancy just flyers for the band shows. This is the flyer for the show I've been talking about: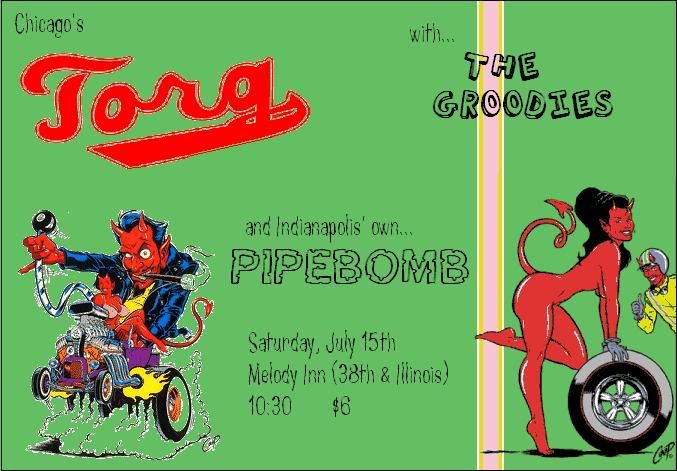 And this is for the show coming up this weekend: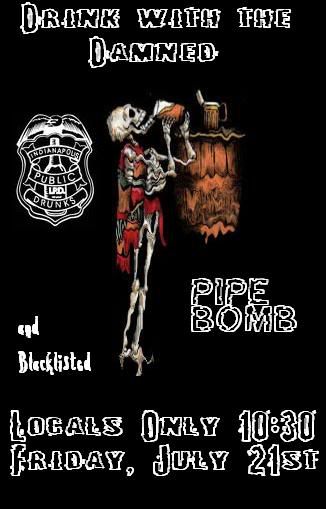 I must say, I'm pretty happy with them.
Labels: music